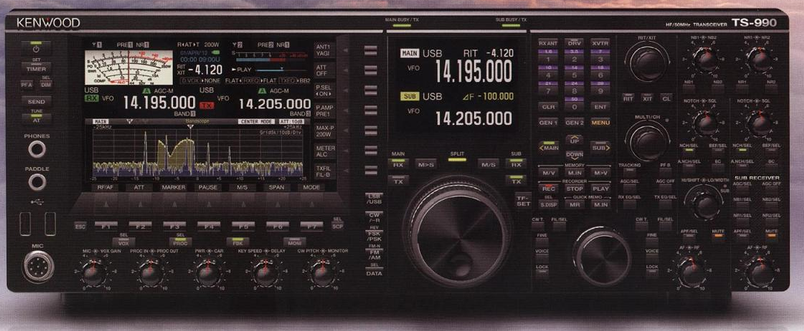 TS 990 (prototype?) It is expected that the new Kenwood JVC "TS990″ will be shown in Dayton.Kenwood publishes first photo of the Kenwood TS-990S
We also know a few specs/features:
■Full HF bands and 6M
■Built-in switching power supply
■Built-in automatic antenna tuner
■200 Watts Output
■All mode
■COM port, USB A/B & LAN
follow also QRPR.COM thanks to K4SWL. price: 5/6k us dollar?